Games design students get top tips on 'levelling up'
Budding games designers from Keighley College have been getting top tips from some of the giants of the industry.
BTEC Level 3 National Diploma Games Design and Development students got the chance to talk to leading figures in the sector when they visited the Yorkshire Games Festival in February.
The week-long event, held at Bradford's National Science and Media Museum, is an annual extravaganza that celebrates games culture, design and production.
The festival also includes Game Talks days, featuring workshops, masterclasses and special guests, which are designed to boost the employability prospects and knowledge of aspiring designers.
Representatives from two of the UK's biggest developers – Rocksteady, the team behind the Arkham series of Batman games, and Team 17, creators of Worms – were among the speakers.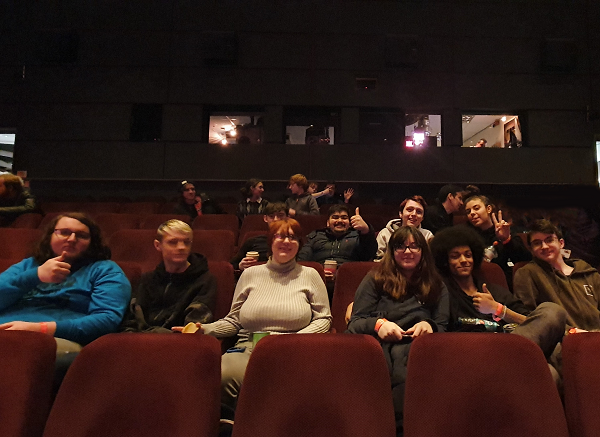 An inspiring day out
Keighley College Games Design lecturer Adil Hussain said: "We had a very good turnout, with 17 of our students going along. They heard talks from the guest speakers that covered all aspects of the game design industry.
"The learners had an amazing time listening to professionals giving them tips on the design and development of computer games, and inspiring them about their future careers."
Women in Games Ambassador, Bex Betton, also spoke to the students about work experience opportunities in the industry, and the pros and cons of taking unpaid roles.
Adil added: "Some students had never been to the National Science and Media Museum before, so they also enjoyed the chance to explore as there were a lot of interactive areas, including an arcade with retro games.
"This trip was a positive experience for them which was great both educationally and for their mental wellbeing."