Summer school gives Ukrainian refugees skills for life
Keighley College recently held an English for Speakers of Other Languages (ESOL) Summer School to give students the skills they need to live and work in the UK.
The three-day course was open to students from a range of backgrounds, including a number of Ukrainian refugees hoping to boost their employment chances.
Jo Rusden, programme manager for adult and community, said: "We are aware that many Ukrainians want to work in the UK, but lack the English skills needed to apply for jobs and complete an interview in English.
"We have combined the expertise of experienced ESOL tutors and our employability skills team to create a series of workshops designed to help with English skills for work and life in the UK."
The employment sessions focused on how to create a CV or complete a job application, and on creating a professional presence online. Students were then able to put their learning to the test in a series of mock interviews, allowing them to practise their communication and comprehension skills.
There were also several workshops dedicated to sharing information and phrases to help students in their everyday lives, such as how to travel in the local area, how to make a doctor's appointment and more.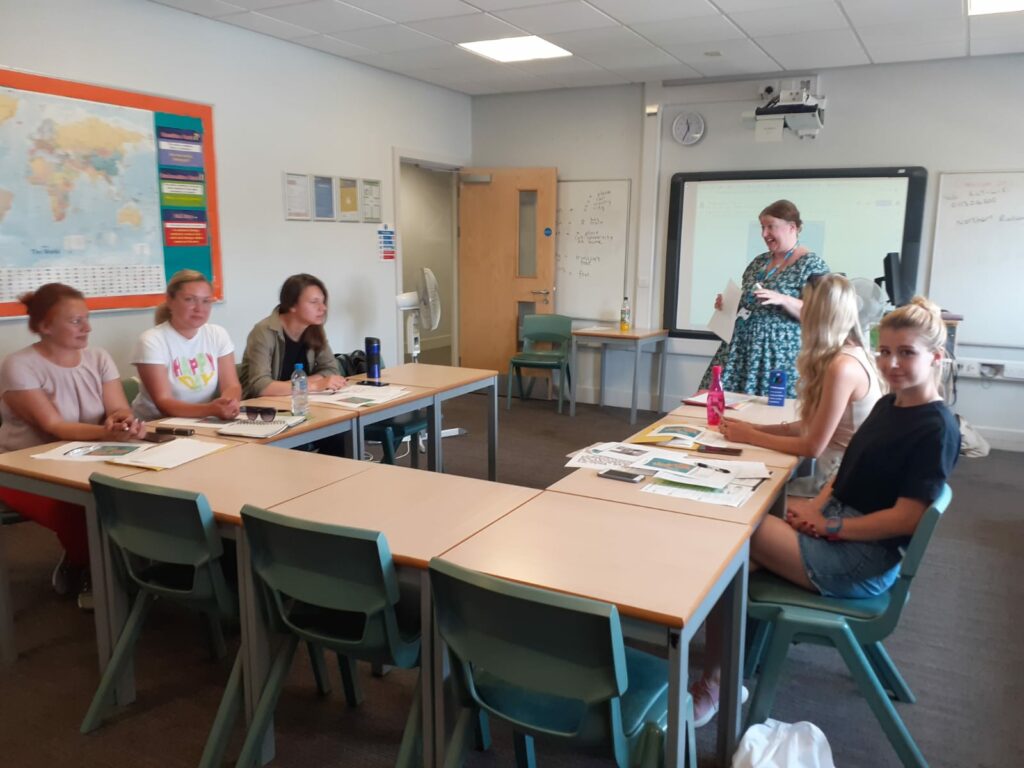 Tom Walmsley, community employment coach at Keighley College, was delighted by the success of the summer school. He said: "The students have had a fantastic time at the college.
"They have been developing their English language skills by taking part in an introductory ESOL lesson and an employability session, where they created an individual action plan for finding work.
"We like to encourage our students to think outside the box and have fun with their learning.
"They have particularly enjoyed using Lego to create something that represents their personality, and winning prizes by answering questions about their action plan."
As one of the largest providers of ESOL courses in the UK, Keighley College is committed to providing teaching and support to students no matter what their current ability.Find out more about the English for Speakers of Other Languages courses on offer here.