Keighley College partners with Screen Yorkshire to deliver industry led film & tv costume course
Keighley College has partnered with Screen Yorkshire to deliver an industry-led course for film and TV for the second year.
Screen Yorkshire will be delivering six new specialist craft *courses in Lighting, Hair & Makeup, Costume, Production Assistant (scripted), Art Direction & Props and My First Factual TV Job.
As part of this partnership, students will be able to study the CoSE:Y: UK Film & TV Craft Certificate Costume at Keighley College. There will be two 'boot camps' exploring the world of film and TV, which enables students to get a taste of freelance life and the roles within a film and TV department. 
Costume for Film and Television at Keighley College
The British Film Institute (BFI), ScreenSkills and many UK-based productions have identified a huge demand across the UK for costume department crew in the film and television industries. This hands-on course will start in April 2022 and run through to August, giving trainees the opportunity to receive basic and advanced costume training, as well as specific rigours of working within the film and television industry.
Students will be taught by industry professionals and textile teachers, to develop a range of technical and interpersonal skills including building work relationships, preparing work stations, and managing wardrobes and supplies.
The five-month course is excellent for students looking for a pathway into film and television. Organisations are actively trying to address underrepresentation within the screen industries by encouraging anyone of any background to apply.

Discover more of our courses here.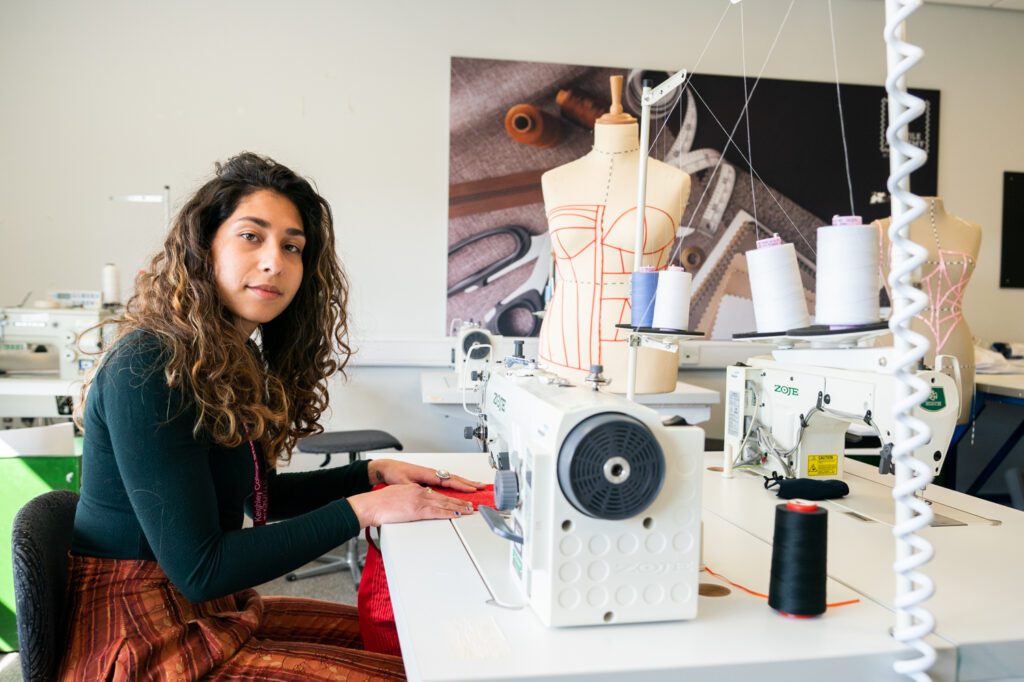 Image credit: Centre of Screen Excellence: Yorkshire – Costume Course / Lisa Stonehouse
*The courses are delivered as part of Centre of Screen Excellence: Yorkshire, delivered by Screen Yorkshire, supported by ScreenSkills using National Lottery funds awarded by the BFI as part of the Future Film Skills programme.