Keighley College Lecturer shortlisted for award
Keighley College Games Design lecturer, Adil Hussain, has been shortlisted for the Yorkshire Asian Young Achievers Awards.
The Yorkshire Asian Awards is for young people aged 16 to 30 who are of South Asian heritage and who live, work, or were born in the county.
The award goes to those who have overcome adversity or broken down barriers in order to progress.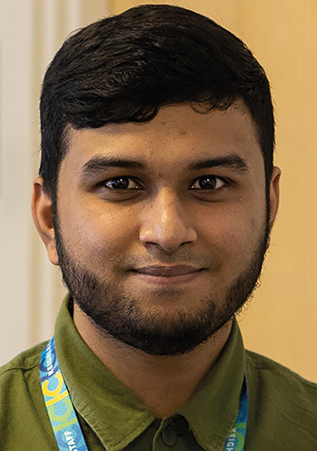 Adil shared his experiences of being a teacher at Keighley College in the hopes of encouraging South Asian students to follow their dreams:
"I found it insightful to talk about the area of Keighley and the challenges the students go through in a poorer area, and how we try our best at Keighley college to make their experience better and happier.
"Not only educationally, but in a humanistic manner as well – for example, helping them get aid for their bursaries and utilising a lot of team members in the college, not just myself.
"The topic I chose to conclude with was breaking South Asian stereotypes, i.e. becoming doctors, engineers and solicitors. These job roles are fantastic, but it may not be what they want to do and it's important for students to follow their dreams."
There will be a celebratory dinner announcing the winners at the Cedar Court Hotel in Bradford on Friday 11 November and will be broadcast live online.

Keighley College offers a range of courses for anyone interested in a digital career. To find yours, take a look here.