Keighley College emerges victorious in Planet Earth Games Competition with remarkable Sustainable initiatives
Keighley College is proud to have been crowned the overall winner of this year's Planet Earth Games Competition. The nationwide event showcased students' incredible creativity and innovation and tasked them with coming up with environmental activities that truly make a difference.
As part of the challenge, colleges in Yorkshire organised activities based around vital sustainable themes – carbon reduction, connecting to nature, food, waste reduction, conservation, energy and travel, to name a few.
Our students' amazing creations range from constructing an indoor greenhouse using recycled bottles and timber offcuts to crafting a suit of armour from waste metal.
Cristopher Nichols, Student Engagement Officer, said: ''I am so proud of our students, who did a brilliant job of fulfilling the competition's brief. Their fantastic efforts made them worthy overall winners of this important national award."
Fostering engagement within the wider community
The hard work displayed in organising these activities also fostered inclusivity and engagement within the community.
Students engaged in activities such as running a sustainable "pay what you can" shop, stocked with donated clothes to help students during the cost of living crisis.
One of the students, Dylan Worsnop, helped by tutor Simon Davison, used leftover metal from his fabrication and welding course to produce a Spartan-style body armour and shield.
What began as a headpiece eventually evolved into a complete outfit.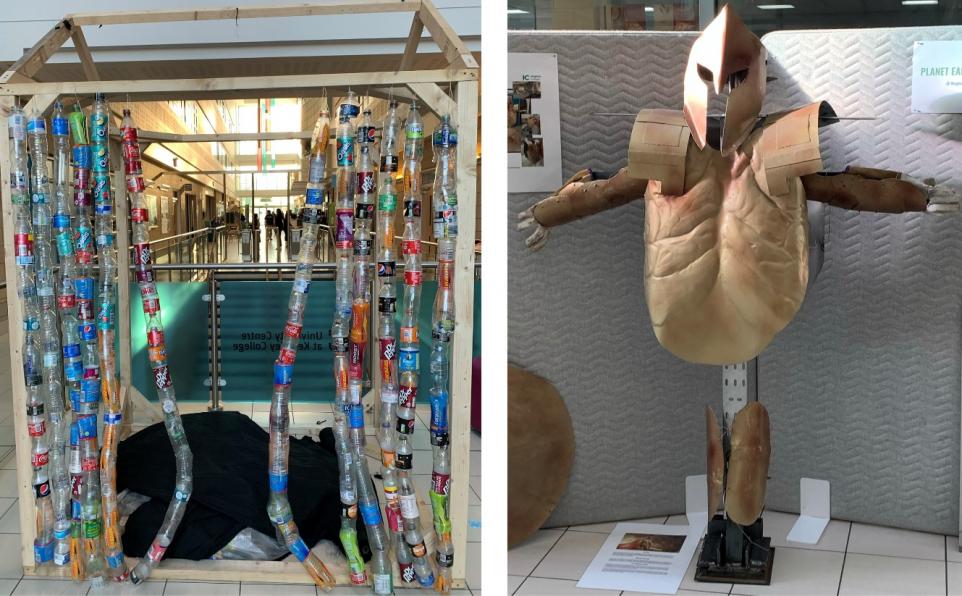 Indoor greenhouse and armour created by students
A testament to our commitment to immediate environmental action
Principal Kevin O'Hare was delighted with the competition's success.
He said: "Our students' impressive efforts have shone a light on our college and our commitment to sustainable action, which includes becoming net zero by 2035. We're looking forward to being presented with the Bamboo Trophy for this victory, and will be displaying it proudly on campus."