Apprenticeship Jobs
Welcome to our Apprenticeship Jobs page. Here, you can find information about our latest vacancies, benefits and details about how to register for job alerts so that you can be notified for relevant positions as soon as they are advertised. We have job opportunities available all year round in a huge variety of roles, including Health & Social Care, Business, Customer Service, Engineering, Joinery, Electrical, Plumbing, Hairdressing, Beauty, Fabrication & Welding, Textiles and more. If you wish to apply for any of the vacancies, you will be asked to set up an account with NAS (the National Apprenticeship Service) and apply through there.
Why not find out more about apprenticeships in the Textile Industry with Specialised Covers?
Our apprenticeship jobs are advertised and promoted widely as we seek to appeal to a diverse range of candidates. We encourage applicants from all backgrounds to apply.
Apprentice Sewing Machinist – Specialised Covers
Ref: VAC-00561
Location: 1 & 2 Riverdale House, Dockfield Rd, Shipley, BD17 7AD
Salary : From £120.00 Per Week
Apprentice Maintenance Engineer – Acorn Stairlifts Ltd
Ref: VAC-00554
Location: Telecom House, Millennium Business Park, Steeton, BD20 6RB Salary: Starting at £160 per week

Business Admin Apprentice at Clearly Scrumptious
Ref: VAC001464950
Location: Valley Works, Valley Road, Keighley, BD21 4LZ
Weekly Wage: £129.50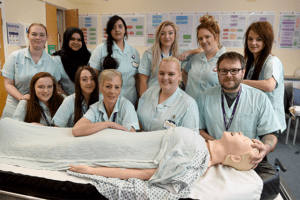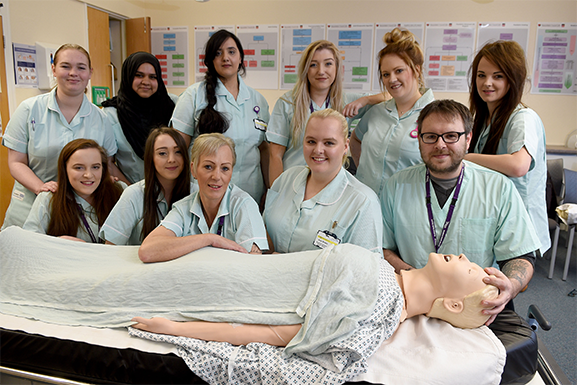 Health & Social Care Apprenticeships – Airedale Hospital
This vacancy is currently closed but we will be recruiting again for this position soon.
Apprentice Mechanical Manufacturing Engineer – Yorkshire Precision Ltd
Ref: VAC001386314
Location: Keighley, West Yorkshire  BD21 4LA
Weekly Wage: £148.00

Trainee Insurance Clerk at G. Moore and Co
Ref: VAC001443651
Location: 2 Albion St, Cross Roads, Keighley BD22 9EB
Weekly Wage: £200.00

Business Admin Apprentice at Fibreline
Ref: VAC001444634
Location: Victoria Park Mills, Hard Ings Road, Keighley, BD21 3ND
Weekly Wage: Competitive

Customer Service Apprentice at Acorn Stairlifts Ltd
Ref: VAC001471023
Location: Telecom House Millenium Bus Park, Station Road, Steeton, Keighley, BD20 6RB
Weekly Wage: Competitive Salary

Business Admin Apprentice at Produmax
Ref: VAC001479885
Location: Sapper Jordan Rossi Park Unit 2, Shipley, BD17 7AX
Weekly Wage: £200