Apprenticeship Jobs
Welcome to our Apprenticeship Jobs page. Here, you can find information about our latest vacancies, benefits and details about how to register for job alerts so that you can be notified for relevant positions as soon as they are advertised.
We have job opportunities available all year round in a huge variety of roles, including Health & Social Care, Business, Customer Service, Engineering, Joinery, Electrical, Plumbing, Hairdressing, Beauty, Fabrication & Welding, Textiles and more. If you wish to apply for any of the vacancies, you will be asked to set up an account with NAS (the National Apprenticeship Service) and apply through there.
Why not find out more about apprenticeships in the Textile Industry with Specialised Covers?
Our apprenticeship jobs are advertised and promoted widely as we seek to appeal to a diverse range of candidates. We encourage applicants from all backgrounds to apply.
Fabrication and Welding Apprentice – Metalcraft Europe Ltd
Ref: VAC001359446
Location: Unit 1, Bowling Park Close, Bradford, BD4 7HG
Salary: From £144.30 per week.
Apprentice Sewing Machinist – Specialised Covers
Ref: VAC-00561
Location: 1 & 2 Riverdale House, Dockfield Rd, Shipley, BD17 7AD
Salary : From £120.00 Per Week
Customer Service Apprentice – Acorn Stairlifts
Ref: VAC-00541
Location: Telecom House, Millennium Business Park, Station Rd, Steeton, Keighley BD20 6RB
Salary: £160.00
Apprentice Hairdresser – Hair Avanti
Ref: VAC001359849
Location: 52-54 Cavendish Street, Keighley, BD21 3RL
Salary: £140.00 per week
Apprentice Precision Engineer – Metalcraft Precision
Ref: VAC-00570
Location: Unit 12 , Wharfedale Road, Euroway Industrial Estate, Bradford, West Yorkshire, BD4 6SG
Salary: £136.50 Per Week
Apprentice Maintenance Engineer – Acorn Stairlifts Ltd
Ref: VAC-00554
Location: Telecom House, Millennium Business Park, Steeton, BD20 6RB
Salary: Starting at £160 per week
Apprentice Hairdresser – Creative Hair Studio
Ref: VAC001359900
Location: 225 Bingley Road, Shipley, BD18 4DH
Salary: £140 per week
Apprentice Electrical Engineer –
Byworth Boilers
Ref: VAC-00758
Location: Keighley, West Yorkshire, BD21 4SJ
Salary: £197.00 Per Week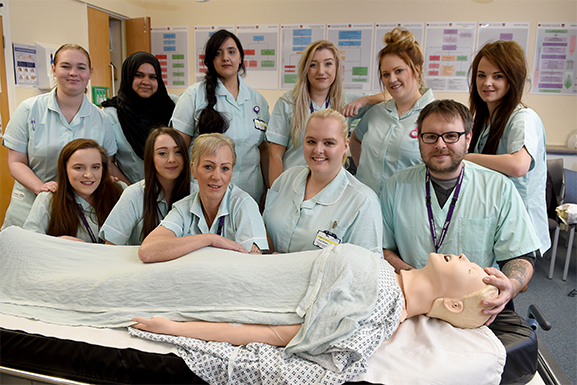 Health & Social Care Apprenticeships – Airedale Hospital
Ref: VAC-00000
Location: Skipton Road, Keighley BD20 6TD
Applications for this vacancy are now closed. More vacancies will be opening soon.
Sales and Production Office Apprentice – Fibreline
Ref: VAC-00000
Location: Victoria Park Mills, Hard Ings Rd, Keighley BD21 3ND
Salary: £150.00 per week

Junior Technical Designer – Marsel Display Solutions
Ref: VAC001364136
Location: Marsel House, Belton Road, Silsden, Keighley, West Yorkshire, BD20 0EE
Salary: £187.50 per week
Apprentice Manufacturing Engineer, Thistle Rose
Ref: VAC001361743
Location: Unit 5D, Airedale Business Centre, Millennium Road, Skipton, BD23 2TZ
Salary: £166.50 per week
Apprentice Salon Assistant – Jefferson Buckley
Ref: VAC001359501
Location: 35A Brook St, Ilkley, LS29 8AG
Weekly wage: £140.00
Customer Service Apprentice – Fenetic Wellbeing
Ref: VAC-258867302
Location: Loading Bay 3, Elite Buildings, Off Haincliffe Road, Keighley, BD21 5BU
Salary: £148.00